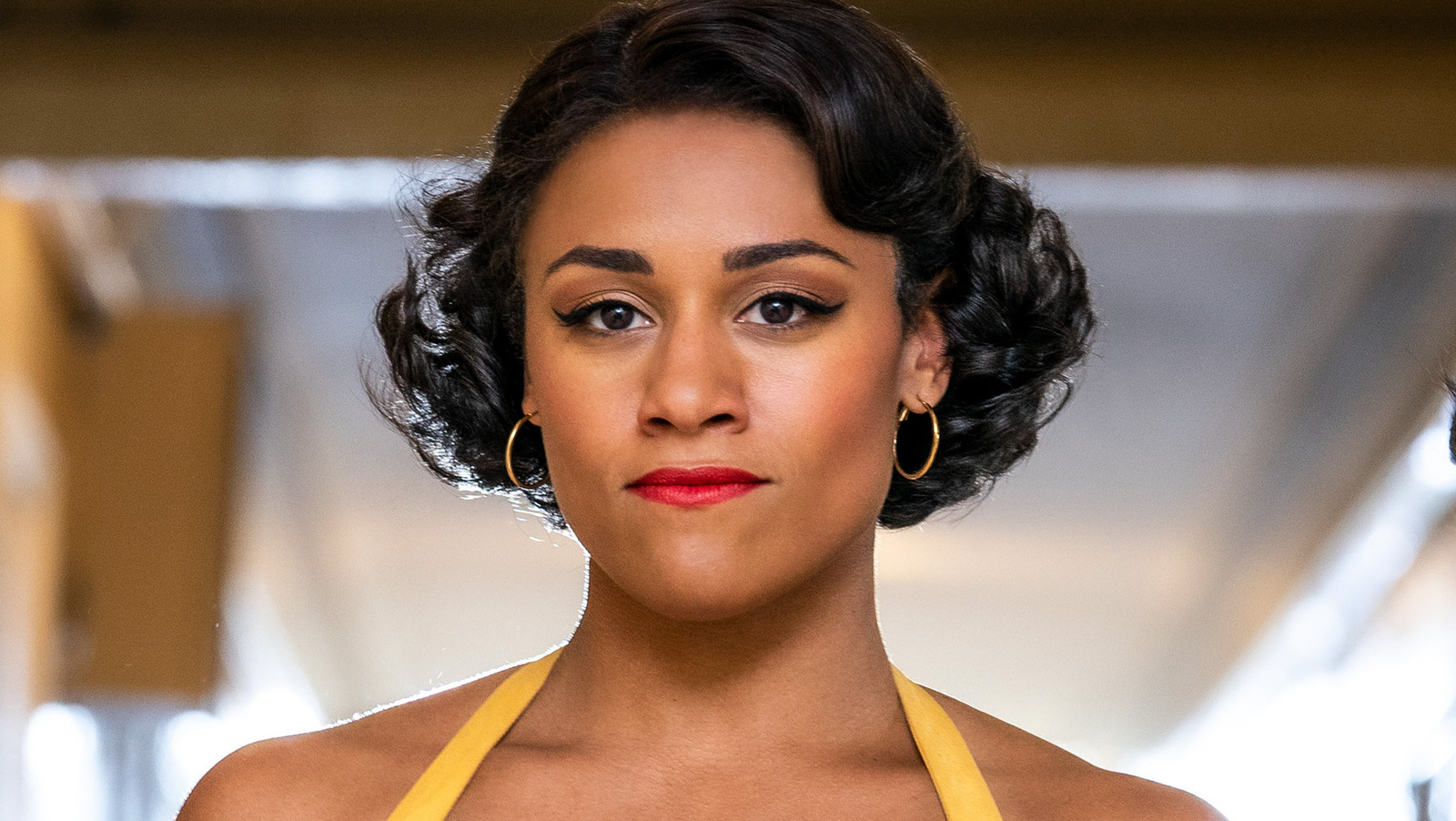 My Ex-Friend's Wedding: Everything We Know About The Ariana DeBose Comedy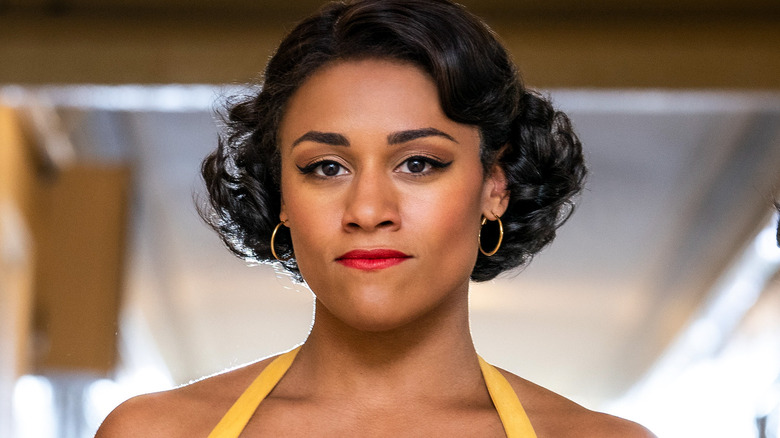 Taylor Jenkins Reid is currently taking Hollywood by storm and honestly, it was only a matter of time. Bookworms have become very familiar with the buzzy author over the years, as her most recent novels debut to fanfare and continue to top bestsellers lists. But lately, Jenkins Reid has also been making waves in the world of streaming TV. 
The series adaptation of her novel "Daisy Jones & The Six" is currently airing on Amazon's Prime Video, with two more of her novels slated for adaptation at Hulu ("Malibu Rising") and Netflix ("The Seven Husbands of Evelyn Hugo"). She also has a romcom on the way, with the book-to-movie adaptation of "One True Loves" expected to arrive in theaters this April. All the while, Jenkins has been hard at work penning yet another project: "My Ex-Friend's Wedding."
Set to begin filming later this year, the feature film already has four stars attached, along with an exciting director whose vision for the comedy has turned quite a few heads. In fact, Sony has signed on to produce after landing the project in a competitive situation. So with the hype train already rolling, we've compiled everything you need to know about the upcoming film below!
What Is My Ex-Friend's Wedding About?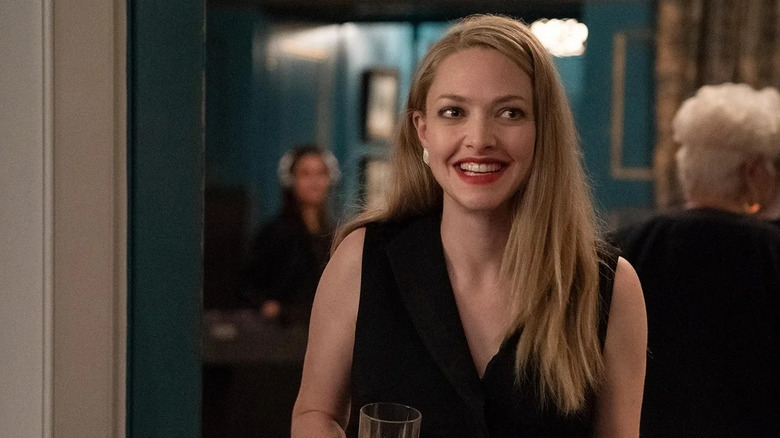 "My Ex-Friend's Wedding" gives us all the clues in the title: the comedy features a group of friends reuniting for a wedding, years after falling out of touch. The reason behind their coming together is where things get complicated. Per Variety:
The film follows four childhood best friends who receive a drunken voicemail from a former BFF on the eve of her wedding day — confessing that she thinks she's making a mistake. The group sets out to stop her wedding and rekindle the friendship they once shared.
I imagine it's not a coincidence that the title so closely resembles "My Best Friend's Wedding," the Julia Roberts romcom about a very chaotic wedding weekend. Just as the Roberts character dedicates her time to sabotaging the future bride and groom, these childhood friends must do the same if they hope to rescue their former BFF from a lifelong mistake. It's a story about the power of enduring female friendship, but it's also undoubtedly a tale of a ruined wedding. So expect to cringe away from some second-hand embarrassment, while cheering on this foursome of longtime friends.
The Cast Of My Ex-Friend's Wedding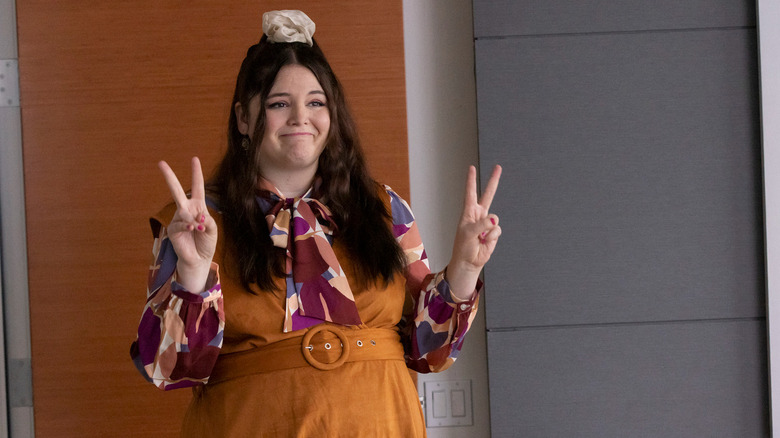 The leads of "My Ex-Friend's Wedding" have already been set. Hot off her Oscar-winning performance in Steven Spielberg's "West Side Story," Ariana DeBose will star as one of the friends. Rounding out the rest of the core ensemble is SNL" breakout Chloe Fineman, recent Emmy winner Amanda Seyfried, and "Hacks" scene-stealer, Megan Stalter.
The film boasts an excellent lineup of comedic actresses, all at a high point in their careers. DeBose was most recently seen in the Apple TV+ series "Schmigadoon!," but also has a full slate of films lined up for the future with "Kraven The Hunter" and "Wish" expected to arrive in 2023, followed by Matthew Vaughn's "Argylle," Chris Pine's "Poolman," and the Blumhouse horror flick, "House of Spoils." Meanwhile, Seyfried just dazzled audiences as con artist Elizabeth Holmes in "The Dropout," which landed her an Emmy. She'll next be seen starring alongside Tom Holland in the "The Crowded Room," and recently announced plans to adapt "Thelma and Louise" into a musical feature.
Fineman's career has been going strong since joining the "SNL" cast in 2019; she most recently starred in Damien Chazelle's "Babylon" and Noah Baumbach's "White Noise." Next up, she'll be seen in Francis Ford Coppola's passion project, the sci-fi epic "Megalopolis." Stalter is a comedian best known for her recurring roles in "Hacks" and "Tooning Out The News." She next has a role in Chelsea Peretti's directorial debut, "First Time Female Director."
The Creative Team Behind My Ex-Friend's Wedding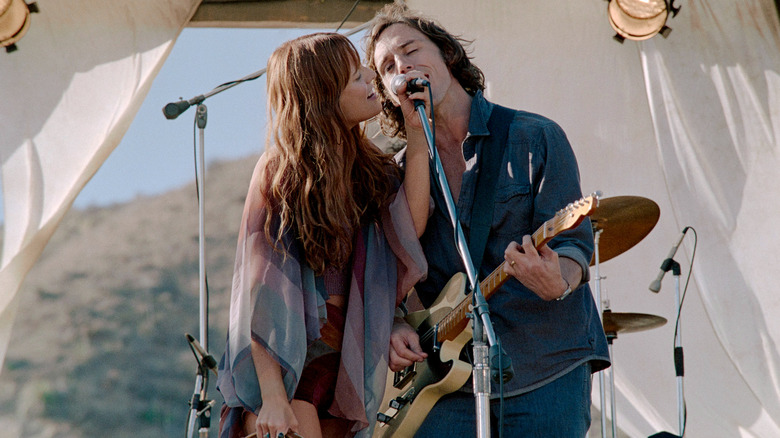 Comedy veteran Kay Cannon will direct a script penned by Ashley Rodger and novelist Taylor Jenkins Reid. Cannon, the writer-director behind both the guilty-pleasure cringe-comedy "Girlboss," and Prime Video's girlbossified "Cinderella," is best known for penning all three "Pitch Perfect" movies and directing the stellar teen comedy, "Blockers."
Cannon also serves as a co-producer on "30 Rock" and "New Girl," meaning she has a long history of proving her comedy chops. Marrying that with the Reid-Rodger script promises an exciting collaboration. Sony Pictures head of worldwide acquisitions Joe Matukewicz doubled down on this in the press release, saying: "We spit out our tea at the hilarious and heartfelt script for 'My Ex-Friend's Wedding' and Kay's vision for it had us wanting to pick up the phone to call all our ex-friends."
Read this next: 14 Awesome Comedies That Never Got Sequels
The post My Ex-Friend's Wedding: Everything We Know About The Ariana DeBose Comedy appeared first on /Film.