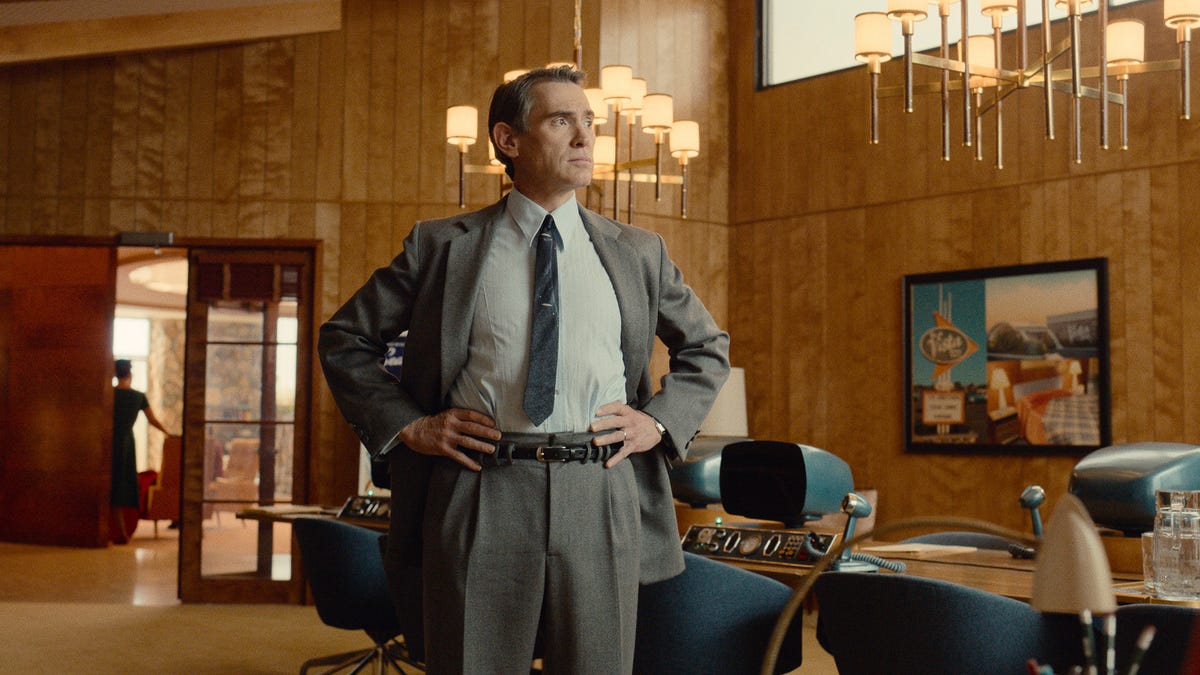 10 Reasons to Watch Apple TV+'s Retro-Future Hello Tomorrow!
Jack's sales team—Shirley (Haneefah Wood), Herb (Dewshane Williams), and Eddie (Hank Azaria), plus newcomer Joey (Nicholas Podany)—toil selling the dreams and opportunities that Brightside Lunar Residences represent, but they all have different motivations lurking below the surface. The writing on Hello Tomorrow! fleshes out each character in ways both broad and nuanced. For example, Eddie is a gambling addict who knows he should pay off his dangerously mounting debts, but he has a hard time doing the right thing (and an all too easy time doing the wrong thing). He's extremely competitive, particularly when it comes to his sales rival, the tightly wound Herb. He also has a spicy romantic relationship with the no-nonsense Shirley; on paper, they're an obvious mismatch, but somehow the chemistry works.
We very quickly get a sense of all the supporting players, though the naive Joey—who joins the team at Jack's insistence, not realizing his new boss is his long-lost father—feels like the character whose arc will shift the most as the season progresses. That said, we encounter more key characters along the way, like Myrtle (Alison Pill), a frustrated housewife who upends her life to pursue a new, lunar one… with rage to spare when Brightside doesn't immediately deliver. The zippy pace of the show (each episode is around 30 minutes) feels exactly right to keep track of all the unfolding dramas.